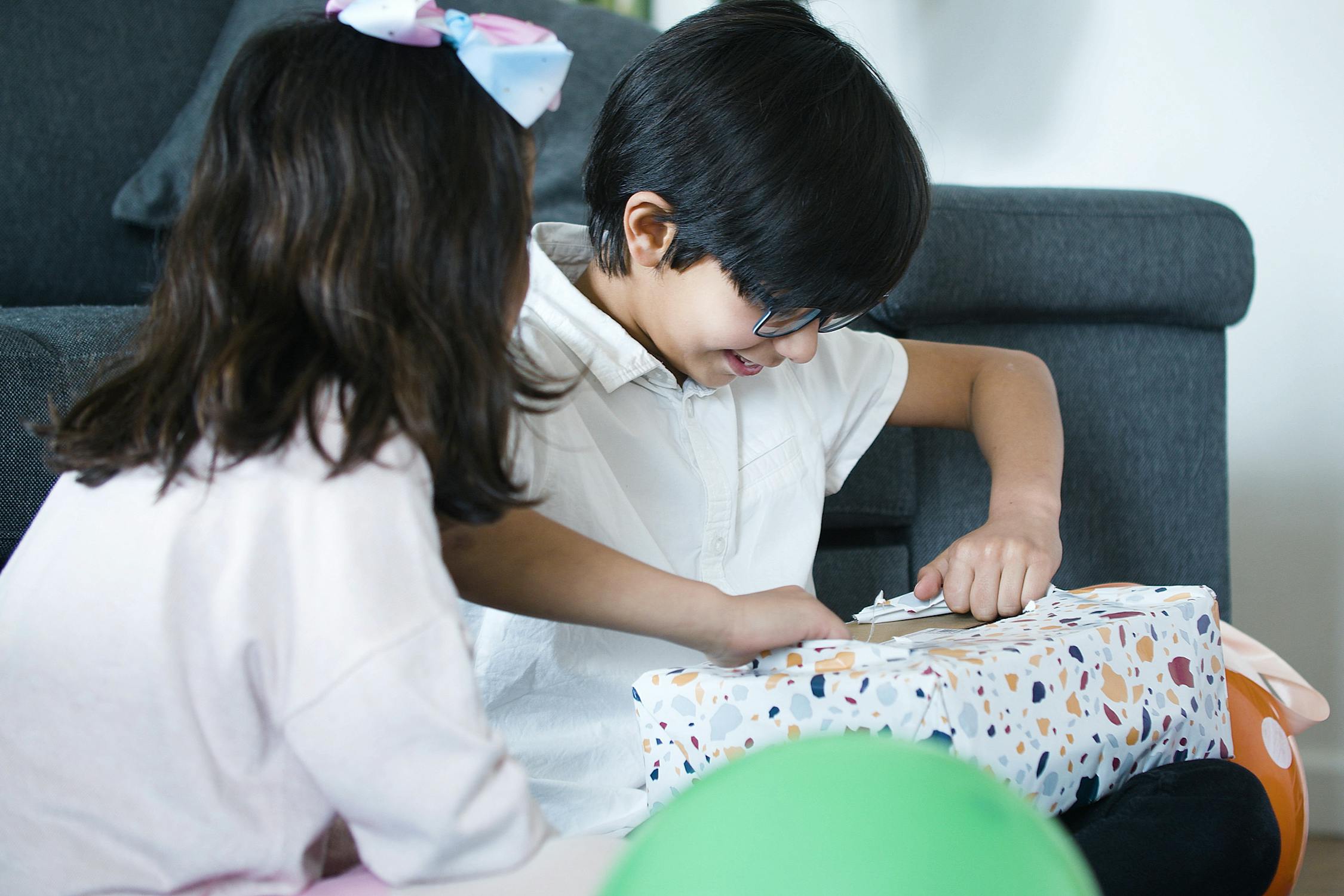 In Singapore, Children's Day is celebrated on the First Friday of October. It's an annual event that many families love to take part in. There's gift-giving between family members and activities organised at some kid-friendly places in Singapore. In many ways, it's almost like a second Christmas Day for our little ones!
Children's Day is a great opportunity for you to bring joy to your children. If giving gifts is your love language, we've rounded up 9 different products for you to surprise the kiddos with. Specially curated by our team at Spectrum, you'll find gifts catered for all ages - whether it's for babies, children, or teenagers. You'll find some great gift ideas and tips on how to make this special occasion a day to remember for your kids!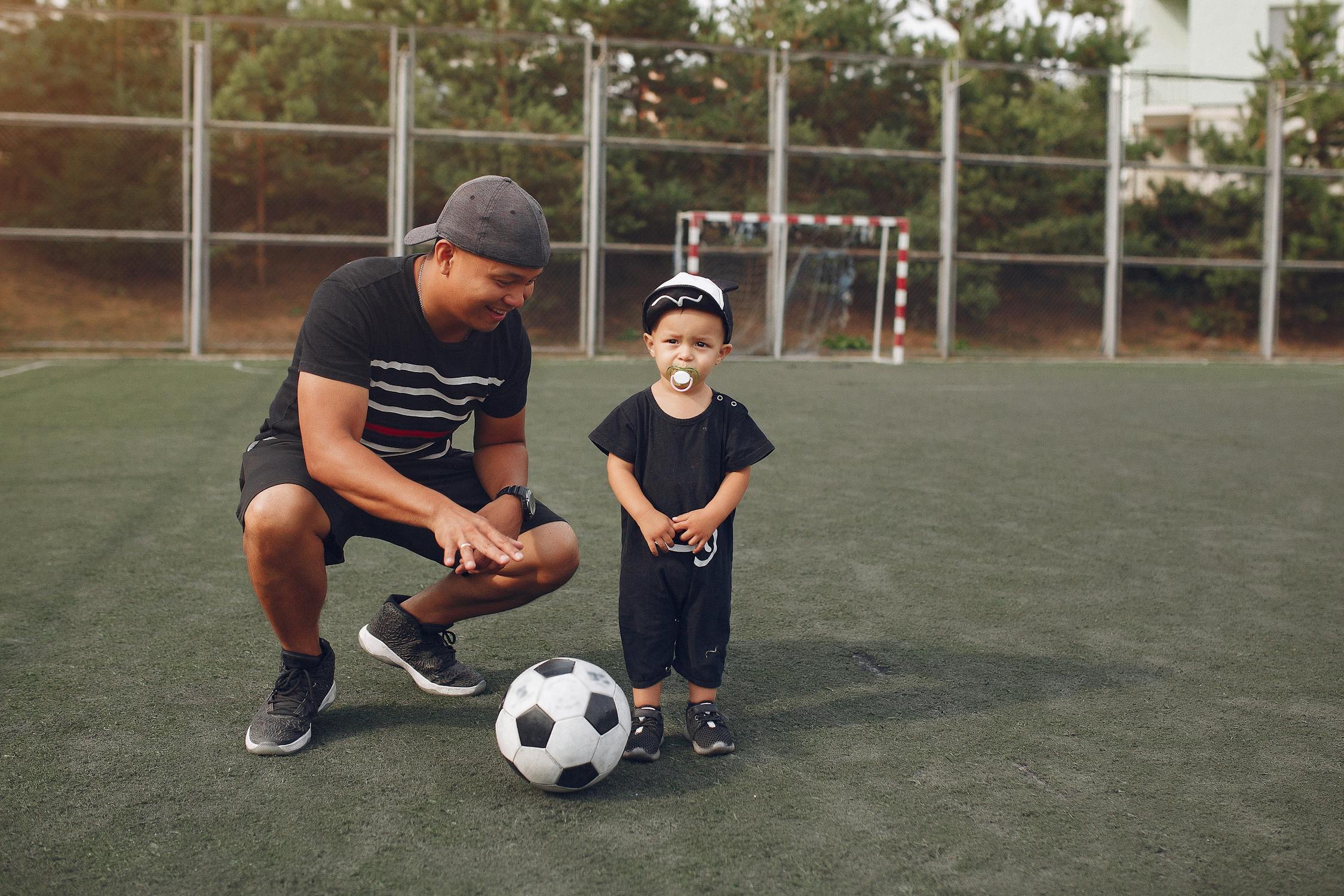 Children's Day Gifts for Babies and Toddlers
On Children's Day, a small gift can bring joy not only to the little ones but also brings a heartwarming surprise for new parents.
When it comes to selecting the ideal Children's Day gift for babies, you have two great options: consider something tailored to their age or seek advice from their parents.
Toddlers are full of enthusiasm for exploration and play at this age. The perfect gift choice should be based on the child's unique interests and stage of development. Toys that are easy to assemble and brightly coloured would be interesting to them. Think toys like sensory play products, pop-up books, and light shows. Here are a few suggestions: 
1. Torch & Projector: Baby Shark's Big Show! 
Transform bedtime stories into a captivating light show that will keep your baby or toddler enchanted. Get ready for giggles and precious moments as you share the joy of Baby Shark's underwater adventures together in a brand new light.
2. Baby's Book The First 5 Years - Dinosaurs 
Capture every adorable milestone with this amazing Baby's Book by Peter Pauper Press. Aside from the cute dino illustrations, the book is packed with guided pages for recording your baby's progress and ample room for photos. It's a timeless keepsake that holds a world of memories your family would enjoy looking back into for many years to come.
3. Glitter Gelli Play 50g - Glittery Orange 
Sparkle up your toddler's playtime with Glitter Gelli Play from Zimpli Kids! Their collection of sensory toys will amaze your little ones with a sensory experience like no other. Sensory play is a great form of activity for toddlers and young children and it has so many benefits - check out this article to learn more!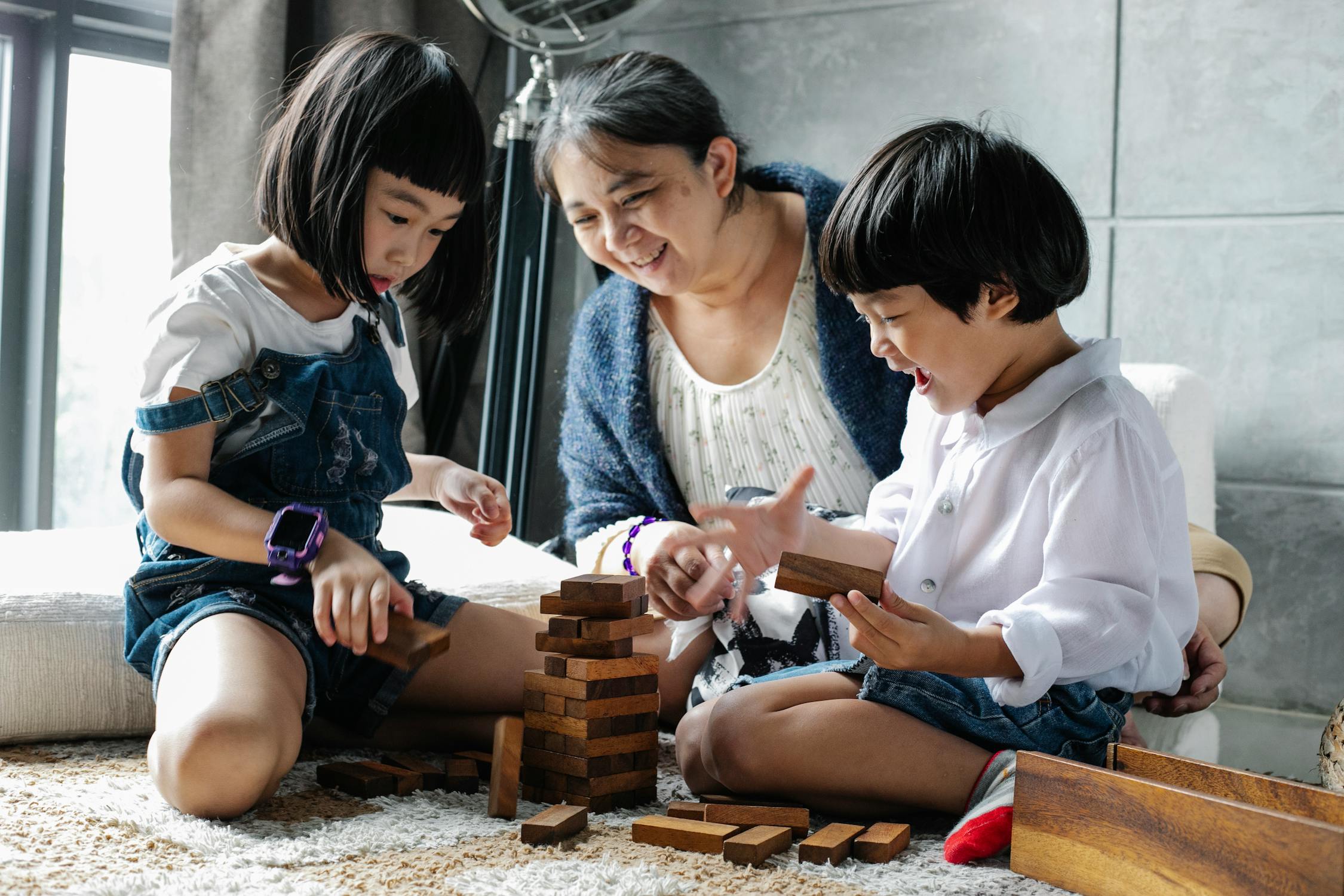 Children's Day Gifts for Younger and Older Children
As children grow older, their curiosity for new experiences grows too. Nurturing these interests on Children's Day can be a wonderful endeavour, especially for those aged 6 and beyond.
For those who love the outdoors, consider surprising them with suitable apparel and gear. Young scientists would appreciate experimental science kits, while those with a creative flair would enjoy toys and products that allow them to grow or create something from scratch.
Practicality resonates with children (and parents) as well. Ponder on items they could use at school, such as stylish backpacks and customisable diaries or notebooks. Have a look at our suggestions here!
4. Green Zaurus - Orange - Basil 
Introduce your young explorers to the world of gardening with these dinosaur planters. These cheerful dinos playfully watch over the seeds you plant on their backs, making gardening an adventure. Kids will love nurturing their very own plants as they water them by lapping up water with the dinos' tongues. It's the perfect first plant - easy to maintain and loads of fun, fostering a love for nature and a green thumb from a young age. 
Ignite your child's curiosity with the Light-up Crystal Lab. This easy science kit will allow your little scientist to make their own crystal from scratch! And that's not all - this transforms into a mesmerising night-light too. It's not just an experiment kit; it's a creative addition to their bedroom, fusing learning and decor in one package. 
6. Reversible UV Hat - Wild Child 
We all know that children this age tend to be an outdoorsy wild child. With that, here's a fun addition to your kid's outdoor kit! This durable and reversible bucket hat will keep your children cool and safe from the strong Singapore sun. It's also two hats in one - patterned on one side and solid on the other. Easy to pack and perfect for family outings!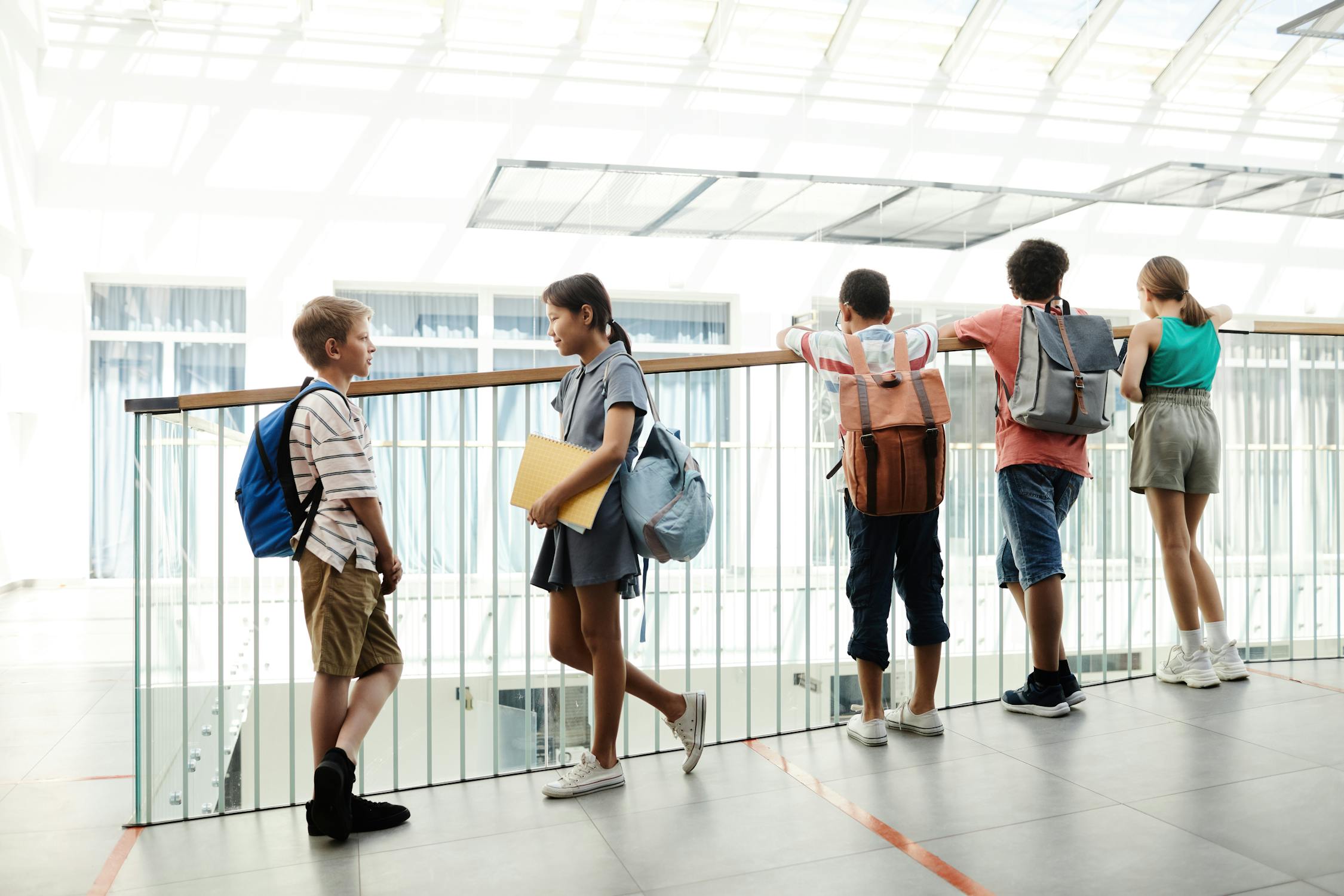 Children's Day Gifts for Teenagers 
Selecting an appropriate Children's Day gift for teenagers presents its own set of challenges. Trends come and go and while keeping in touch with trends would be an easy way to plan a suitable gift for your teen, it is not really practical. Teens would lose their interest once the trend over a product has passed, and the gift becomes irrelevant. 
The key lies in choosing a gift with aesthetic appeal yet also practical and will hold their interest over the long haul. By doing so, you can ensure not only their happiness upon receiving the gift but also offer them a sense of purpose and lasting engagement. Check out these products:
Here's a gift idea that'll light up your teenager's world – a DIY Neon Light Kit! Let your teens channel their creativity as they design and personalise their very own neon masterpiece. It's more than just a decor item; it's a reflection of their unique style that will brighten up their space and bring a smile to their face. 
Empower your teenage darlings with Tarot Cards – a beautiful tool for personal growth and healing. Created by a fellow millennial, Harmony Nice, this Harmony tarot deck guides teens on their journey to achieve personal goals, self-care, and insight. It's more than cards; it's a meaningful way for them to connect with their inner selves and prioritise well-being. With each shuffle, they'll find inspiration and guidance for their unique path. 
9. My Bucket List - Living the Dream 
Nurture your teens' dreams with a bucket list journal. This guided journal empowers them to articulate, plan, and achieve their aspirations, big and small. With every entry, they're manifesting their dreams into reality, creating a roadmap to success. A thoughtful gift that encourages planning, reflection, and making dreams come true.
Wishes Come True with Spectrum 
We hope you enjoyed this gift guide for Children's Day and that it will be a useful reminder for any gift-giving occasion in the future! Remember to also consult your children on what the best gift would be for them this year. And if they are unsure, have a look at our website or drop by our physical shop in Suntec City. Our wonderful team is here to assist you on finding the best novelty gifts for your kids and making their wishes come true!