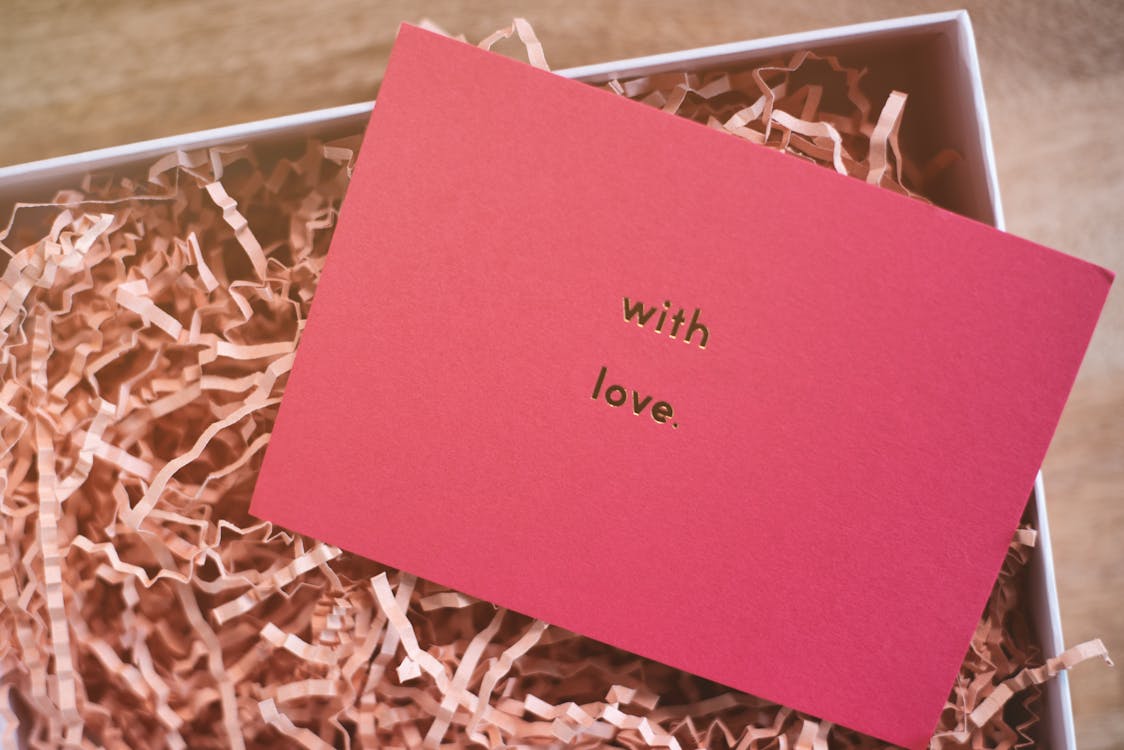 So, you're in Singapore and you're looking for the perfect greeting card. You know, the kind of card that says exactly what you mean, but in a way that's funnier, wittier, or just plain better than you could come up with on your own? Well, look no further! 
To save you the leg work, we've compiled a list of the top five places to buy greeting cards in Singapore. And, of course, we had to throw our own hat into the ring, because we're confident that our selection of cards for every occasion is just as awesome as anything you'll find elsewhere. But first, let's take a look at some of the best card shops in town. From Typo to NBC, Liliewoods Social to Spectrum, these stores offer a wide range of cards to suit every taste and budget. 

Source: Cotton On SG
Typo
Typo, owned by Cotton:On, has become a go-to store for their quirky and creative greeting cards in Singapore. From funny puns to heartfelt messages, Typo's cards cater to a wide range of occasions and personalities. There are even cards with iconic pop culture references like Star Wars, Friends, and more. If you're interested in customised greeting cards, their selection often comes in unique formats and they also offer services to add a personalised touch to your card. With various outlets located around the city, including Orchard Gateway, Bugis Junction and VivoCity, you're sure to find a store near you!
Source: NBC Stationery and Gifts FB
NBC Stationery and Gifts
NBC Stationery and Gifts is a one-stop-shop for all your gifting needs. Nestled conveniently in the heart of Bugis Junction, this store is a treasure trove of unique and quirky cards for all occasions. With its well-stocked shelves, you can easily find cards with designs, materials and shapes that are hard to find anywhere else. Along with greeting cards, NBC also offers a range of adorable and character-themed products, as well as a collection of souvenirs that are uniquely Singaporean!
Source: Papermarket FB
Papermarket
Papermarket is a specialty paper and craft store with trendy greeting cards suitable for any occasion. Their extensive collection includes beautifully designed and crafted cards that can add a personal touch to any message. Their collection is available for purchase both in-store and online. With a focus on quality, creativity, and unique designs, Papermarket is the perfect destination for anyone looking for something special and thoughtful to express their heartfelt thoughts and show someone how much they care.
Source: Liliewoods Social IG
Liliewoods Social
If you've ever wondered where to buy vintage-inspired greeting cards in Singapore, run, don't walk, to Liliewoods Social! They offer a handpicked selection of quality products for kids, including educational toys, creative playsets, plush animals, and unique gifts. In addition, they also offer a gorgeous collection of greeting cards. They are perfect for any occasion and are printed on Cavallini's signature Italian paper. Their puzzle postcards are also a creative and fun way to send a message, featuring iconic designs by famous artists such as Frank Lloyd Wright and Andy Warhol. 
Spectrum
If you're on the hunt for the perfect greeting card, you've (already) come to the right place. Whether you're celebrating a special occasion or just want to brighten someone's day, we have your back! 
At Spectrum, we take pride in offering a wide range of cards for every occasion. From luxury finishes on our anniversary cards to adorable motifs on our baby shower ones, we have something for everyone. And don't forget about our special print finishes, like our unique 3D pop-up greeting cards, that are sure to make your card stand out (pun intended!). So why spend hours searching for the perfect card when you can find it right here?
Say it right with Raspberry Blossom greeting cards
Our collection of greeting cards from Raspberry Blossom showcases an unparalleled blend of uniqueness and charm in each of their cards, making them worth saving and pasting on the fridge for a nice reminder of someone's love and care.
Raspberry Blossom is a family-run business that designs and prints all its cards in the UK. Their award-winning greeting cards are truly special, offering a stunning variety of designs to suit any taste. Every product they create is designed to spread joy and bring a smile to the face of both the purchaser and the celebrant. Whether you're looking for a card to celebrate a special occasion or a gift that's sure to delight, Raspberry Blossom has you covered!