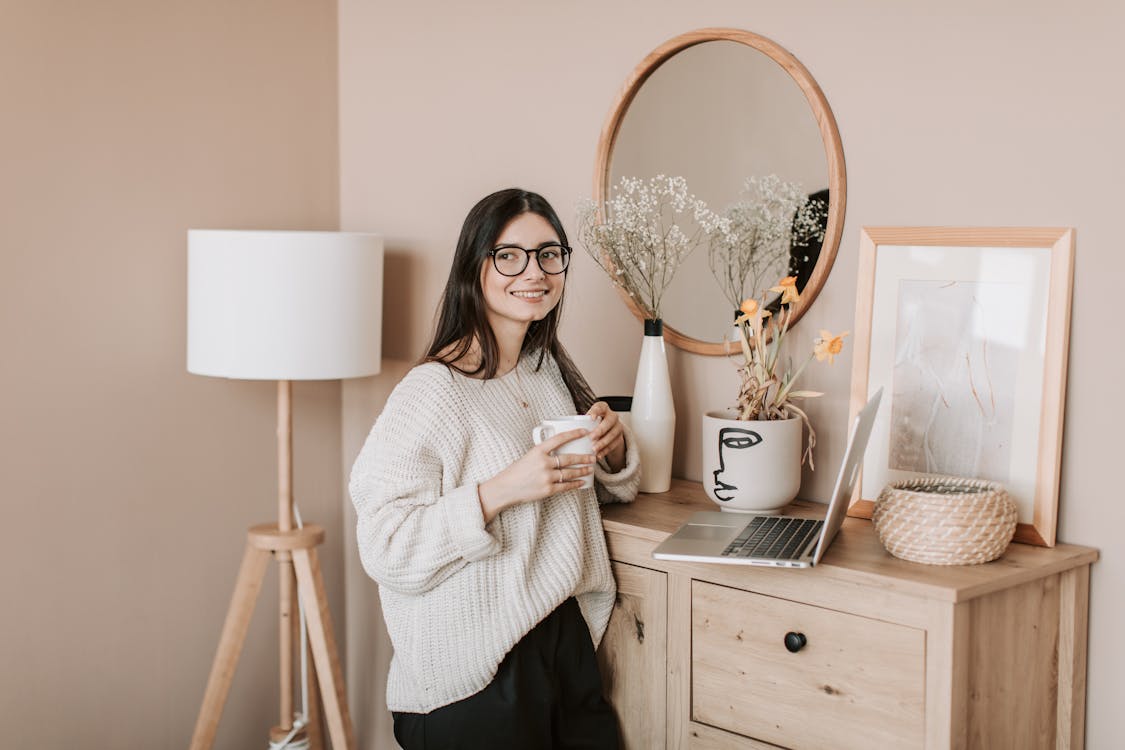 Let's face it, mugs often get a bad rap as the go-to last-minute gift option. Well, we're here to challenge that notion. It's time to reimagine mugs as the delightful canvases of expression they truly are.
And that's really what we're talking about, isn't it? Mugs are just a canvas. Of course a blank canvas isn't going to impress anyone! But, choose something personal for your friend, something they can truly relate to, and suddenly a mug is transformed into so much more.
Got a friend who tiptoes around the shade at the beach hangout just to keep their beer cold? We can help them out. How about a friend that can tell your rising zodiac sign by the way you slurp your soup? Yep, we got you covered. Our collection holds all kinds of treasures to suit unique personalities and preferences. Here are some options to get you started:
Got a friend who tiptoes around the shade at the beach hangout just to keep their beer cold? We can help them out. Introducing our Beer Cooler/Holder, shaped like a bunch of tiny tires, because why not? With this quirky tire beer hugger, your friend can flaunt their love for cars and beer at the same time.

This thick rubber beer holder keeps bottles cool for hours, even under the scorching sun. So, let your friend put their beer on wheels and say goodbye to lukewarm drinks! And to top it off, it comes with a gift card in the shape of a bottle, adding an extra touch of manly charm. Take this with you to their birthday and you're sure to bring a smile to their face!
Do you have that one friend who practically breathes, eats, and sleeps fishing? You know, the kind of person who can turn any conversation into a detailed fishing expedition, complete with dramatic reenactments of the one that got away? Well, we've got the perfect mug for them!
Our fishing-themed mug is like a secret code that says, "I'd rather be casting my line right now." With its playful illustrations of fishing scenes, it's a subtle way for your friend to announce to the world, "Yes, I love fishing and am proud of it!" Imagine their face lighting up as they reach for their morning coffee, knowing they can escape to their imaginary fishing paradise, even if it's just for a few sips. It's like a mini-vacation without the hassle of packing a tackle box. So, go ahead and gift your fishing fanatic friend this mug. Who knows, it might just become their lucky charm for landing the biggest one of their dreams (or at least make their coffee breaks a whole lot more entertaining)!

Ever seen an indoor set of plants so dense you need a map to find your way through? If you have a friend happily growing one, we've got the perfect mug to celebrate their leafy green passion. Our plant pot-inspired mug is like a mini oasis in their hands, a vessel that lets them enjoy their favorite beverage while surrounded by their botanical companions. It may not have drainage holes (we wouldn't want your drink to escape), but it's a charming reminder of their green haven.
They can sip their cup of joe in this perfect coffee mug, comfortable in their own potted urban garden. And who knows, maybe they'll even attempt to sprout basil or propagate succulents right in the mug—after all, when it comes to their green thumb, no space is off-limits. So, share with them this little treasure and let them navigate their leafy kingdom one sip at a time.
Ah, the zodiac enthusiast in your circle of friends! You know the one—their ability to figure out your sign even by the way you slurp your soup is uncanny. Well, it's time to honor their passion with our enchanting Constellation Heat Reveal Mug. This black beauty adorned with white star constellations is more than meets the eye.
Watch as the magic unfolds when hot liquid is poured inside. It's like sipping your favorite beverage under a starry night sky. This mug is a delightful ode to your friend's zodiac passion and a whimsical way to start their day. So, whether they're a fiery Aries or an intuitive Pisces, let them gaze into the galaxy while savoring their morning coffee or evening tea. It's a cosmic connection that will make them feel like the true star that they are.
Our "Bad B*tch Energy" Rainbow Mug makes no excuses about being the ultimate embodiment of sass and empowerment. With its unique rainbow handle and hilarious text, it's the perfect fun office mug, guaranteed to bring a mischievous grin to your friend's face and help them start their day with a boost of confidence.
But this mug offers more than just a cheeky message—it's a complete package of awesomeness and 'main character' energy. It comes with its own spoon for stirring up the perfect concoction, and the pastel lid doubles as a coaster, ensuring that every sip is a stylish and enjoyable experience. Packaged in a vibrant graphic gift box, it's the ideal novelty gift for that friend who needs an extra dose of energy. So go ahead and unleash your friend's inner bad b*tch with this empowering and whimsical mug. Get ready to slay the day!
For your friend that needs a hit of magic and needs it now

Because who doesn't, am I right? Introducing our whimsical "Unicorn Blood" Pink Mug, a playful dark twist on the ever-popular unicorn trend. With its vibrant pink hue and bold inscription, this mug exudes a sense of the mystical but don't worry, no unicorns were harmed in the making of this mug! It's purely a tongue-in-cheek nod to their magical world. Crafted with glorious bling in unicorn blood-colored sparkles and adorned with dazzling diamante letters, this mug is the perfect companion for those moments when you need a sneaky tipple of your favorite beverage.
Its pocket-sized design allows for convenient portability, ensuring you can indulge in a touch of whimsy wherever you go, making it a perfect travel mug. Made from food-safe steel with a glitter coating, this mug is a sparkling delight that deserves special care—hand wash only to preserve its mesmerizing sparkle. So, add a dash of enchantment to your friend's day with our "Unicorn Blood" Pink Mug and let the magic unfold sip by sip.
For your friend who's always outdoors and seems to have a knack for defying the laws of hydration, we have the perfect companion. Introducing our Botanica Enamel Mug, adorned with charming cactus and succulent prints. This mug not only celebrates your friend's love for the outdoors but also serves as a gentle reminder to stay hydrated amidst their busy schedule, unless they want to turn into a cactus. With its rustic enamel finish, it brings a touch of nature-inspired charm to their sipping experience and makes an awesome camping mug for when they're out enjoying nature.
So, even if they forget to drink enough water, they can still enjoy their favorite beverages in style. The Botanica Enamel Mug can also be a delightful ode to their green thumb tendencies, if they have them, showcasing their affinity for cacti and succulents. It's a whimsical and practical gift that will surely bring a smile to their face while keeping them refreshed.  
Sipping in Style
Mugs are far from being dull and ordinary when given a little thought and chosen with care. At Spectrum, we believe that a mug can be more than just a vessel for your favorite beverage; it can be a reflection of your personality, interests, and sense of humor.
So, the next time you're searching for a gift, remember that a well-chosen mug can bring joy, laughter, and a touch of whimsy to someone's day. Because, let's face it, life is too short for boring things. Cheers to sipping in style and keeping the conversations brewing!