Description
FOR THE KIDS!
For those who are not afraid to tell people how yandao they are!
Sibei super yandao kia. For those who are confident only.

Children Short Sleeve T-shirt Product technical specifications
Material: 100% cotton
Type: short sleeve crew neck
Size: 1-2 yrs, 3-4 yrs, 5-6  yrs, 7-8 yrs, 9-11 yrs, 12-14yrs
Color: White, Black, Red
Gender: Unisex, boys, girls
Print: Vinyl or DTG
Care for fabric
In order to preserve the design on your tshirt print, we recommend the following product care guidelines:
DO NOT DRYCLEAN.
Always turn your t-shirt inside out before washing. This reduces the wear-and-tear of the teeshirt printed design and preserves it longer.
Wash similar coloured clothes together. This is to prevent colour leeching from dark coloured clothes to light coloured clothes.
Wash in cold (30 Degrees Celsius or below) water, either machine wash or by hand. Using hot water might cause printed designs to leech colours.
DO NOT BLEACH, avoid using softeners. Bleach can cause colours to run, and softeners may affect vinyl designs print on the tshirt.
Avoid using hot dryers. The high level of heat may cause shrinkage of garments, and may affect vinyl designs. When possible, dry your tee shirt under the shade with minimal direct contact with sunlight as prolonged exposure to UV rays will cause colours to fade.
Iron on low, and always iron the shirt turned inside out so as not to iron directly on print.
Hand-made Children Tshirt in Singapore by Singaporeans (of imported parts)

Material:  100% cotton comfortable material for boys and girls
Our tees are unisex and standard fit, the smallest size that we recommend for guys is Unisex S. For ladies, if you used to wearing either ladies cut S or M, we recommend Unisex XS. As each piece is constructed by hand individually, please make an allowance of +/- 2cm for the measurements.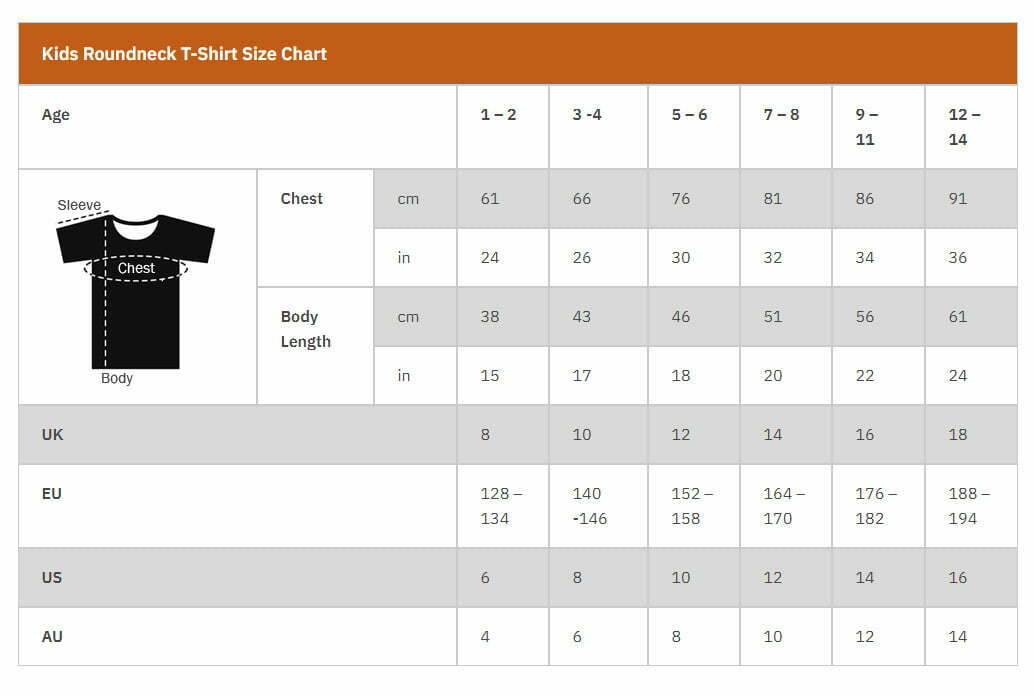 Fast Delivery
Shipping locally from Singapore. Receive your order in 1-3 working days!
Payment & Security
Your payment information is processed securely. We do not store credit card details nor have access to your credit card information.